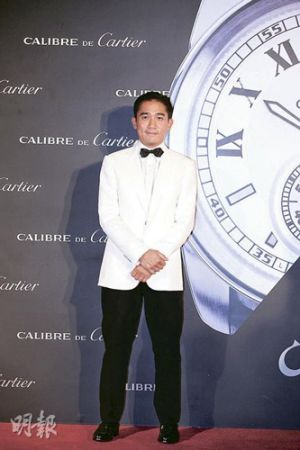 Tony Leung
attended a Cartier event in Shanghai.
Lately busy with the
Wong Kar-Wai
directed
The Grand Master
(Yut Doi Jung Si), Tony said, "Before the shoot, I have already begun to study Wing Chun. The production has been rather tough, I was also injured and hindered the progress." Did he fall for Wing Chun because of it? Tony honestly said "No, my favorite is still running!"
http://eladies.sina.com.cn/news/p/2010/0920/07171019340.shtml